Tourist guide - what to see and what to do in Korea
UNESCO WORLD HERITAGE LIST | CELEBRATED MOUNTAINS | BUDDHIST TEMPLES | CULTURAL SITES | BEACHES | SPORT OPPORTUNITIES | KOREAN WAR SITES | LUXURY EXPERIENCE
There is no any other country in the world similar to North Korea which is sometimes referred as a "hermit country" because not that much is known about this unique nation. At the same time Koreans have continuously lived in Korean Peninsula for thousands of years and have developed rich culture and tradition. We would like to introduce a few places in North Korea where you can go to experience history, culture and people of this country.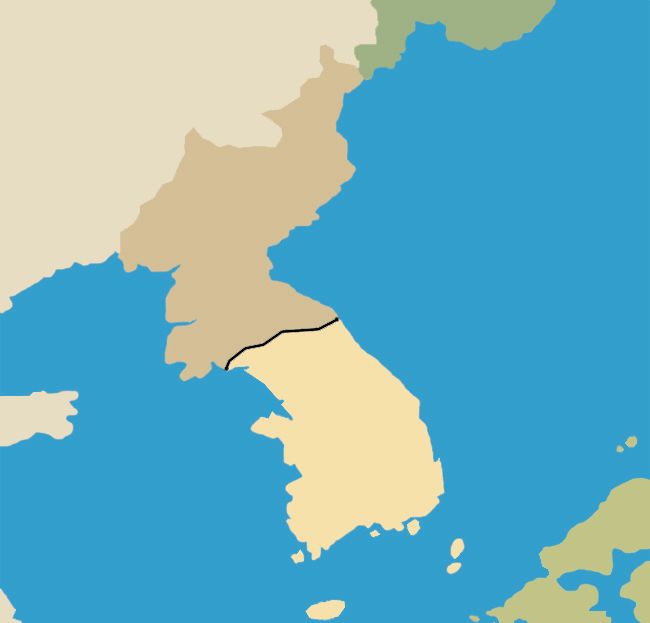 Sites in the DPR Korea included in UNESCO World Heritage List
There are several places in the DPR Korea included into the UNESCO World Heritage List
Complex of Koguryo Tombs (included in 2004): group and individual tombs (about 30 tombs) from the later period of the Koguryo Kingdom (3rd century BC to 7th century AD). The tombs, many with beautiful wall paintings, are almost the only remains of this culture.These paintings offer a unique testimony to daily life of this period
Historic Monuments and Sites in Kaesong (included in 2013): Situated in Kaesong city the site consists of 12 separate components, which together testify to the history and culture of the Koryo Dynasty from the 10th to 14th centuries: Manwoldae, Kaesong Chomsongdae, Kaesong Walls, Kaesong Namdae Gate, Koryo Songgyungwan (now Koryo museum), Sungyang Sowon, Sonjuk Bridge & Phyochung Monuments, Mausoleum of King WangGon
Properties submitted on the Tentative UNESCO World Heritage List:
Celebrated mountains of both Koreas
Among many mountains Koreans distinguish a few most beatiful destinations which they call "celebrated mountains of Korea":
North Korea
Mt.Paektu: the king of all Korean mountains, one of the most beautiful mountains in the world. It is sacred place for all Koreans. The most revolutionary mountain - place of birth of Kim Jong Il
Mt.Kumgang: "If I were to die the day after seeing Kumgang, I would have no regrets", said the Chinese Song Dynasty poet Su Shi (1037-1101)
Mt.Myohyang: In 2009 UNESCO designated Mount Myohyang a world biosphere reserve, citing its cultural significance as well as the spectacular cliffs 
Mt.Chilbo: In 2000 UNESCO included Mt.Chilbo into tentative World Heritage List. The name in Korean means "seven treasuries", there are a million stories about the area and the rock formations, which guides happily share with tourists
Mt.Kuwol: in Korean the name means "September mountain". This mountain is the shy beauty of Korea
South Korea
Mt.Seorak:  located east of Seoul it is the largest and longest mountain range in Korea. Seorak Mountain boasts an ever-changing landscape of foliage, rocks, valleys, and waterfalls. The variegated landscape, along with the wildlife (around 3,500 native species in all), make this mountain the 'Most Famous Mountain in South Korea.'
Mt.Jiri: Jirisan is the second highest mountain in Korea. Thanks to its grandeur and its gently sloping sides, the mountain has affectionately been dubbed 'Mother's Mountain.'
Mt.Halla: located in Jeju-do, the largest volcanic island in Korea. Over the past decade, this subtropical paradise has received three different UNESCO certifications; Recently, the island has been receiving attention as a 'New7Wonders of Nature.'  
The most beautiful Buddhist temples of the DPR Korea 
With 1,700 years of Buddhist history, Korea is home to numerous temples scattered around the nation that preserve a rich, ancient heritage of Buddhist culture. Each temple has its own interesting history as well as a variety of Buddhist statues, paintings, pagodas, bells, and other valuable cultural relics.
Korean War (1950-53) history sites
The DPR Korea is full of war memorial places, here the list of the most important and interesting sites:
Cultural activities
The contemporary culture of North Korea is based on traditional Korean culture, but developed since the establishment of North Korea in 1948. Juche's ideology asserts Korea's cultural distinctiveness and creativity as well as the productive powers of the working masses. The most popular cultural activities are:
Pleasure grounds, beaches and fun experiences in the DPR Korea
North Korea boasts a range of beautiful beaches, entertaining resorts and pleasure grounds. Here is the list of top destinations:
There are several beaches in Korea:
Sport opportunities
In Korea there are several opportunities to play sport:
Casino and luxury experience in North Korea
It is not widely known that the DPR Korea is a popular destination for luxury tourism from China and other countries.
Please contact us if you have found any interesting thing to do in Korea - we will be happy to help your dream come true! postmaster@koreakonsult.com